I LOVE this denim jacket from Lulus.com. I wear it all the time. Super comfy and very easy to move around in. Super cute with leggings and sneakers.  https://bit.ly/2SRQX52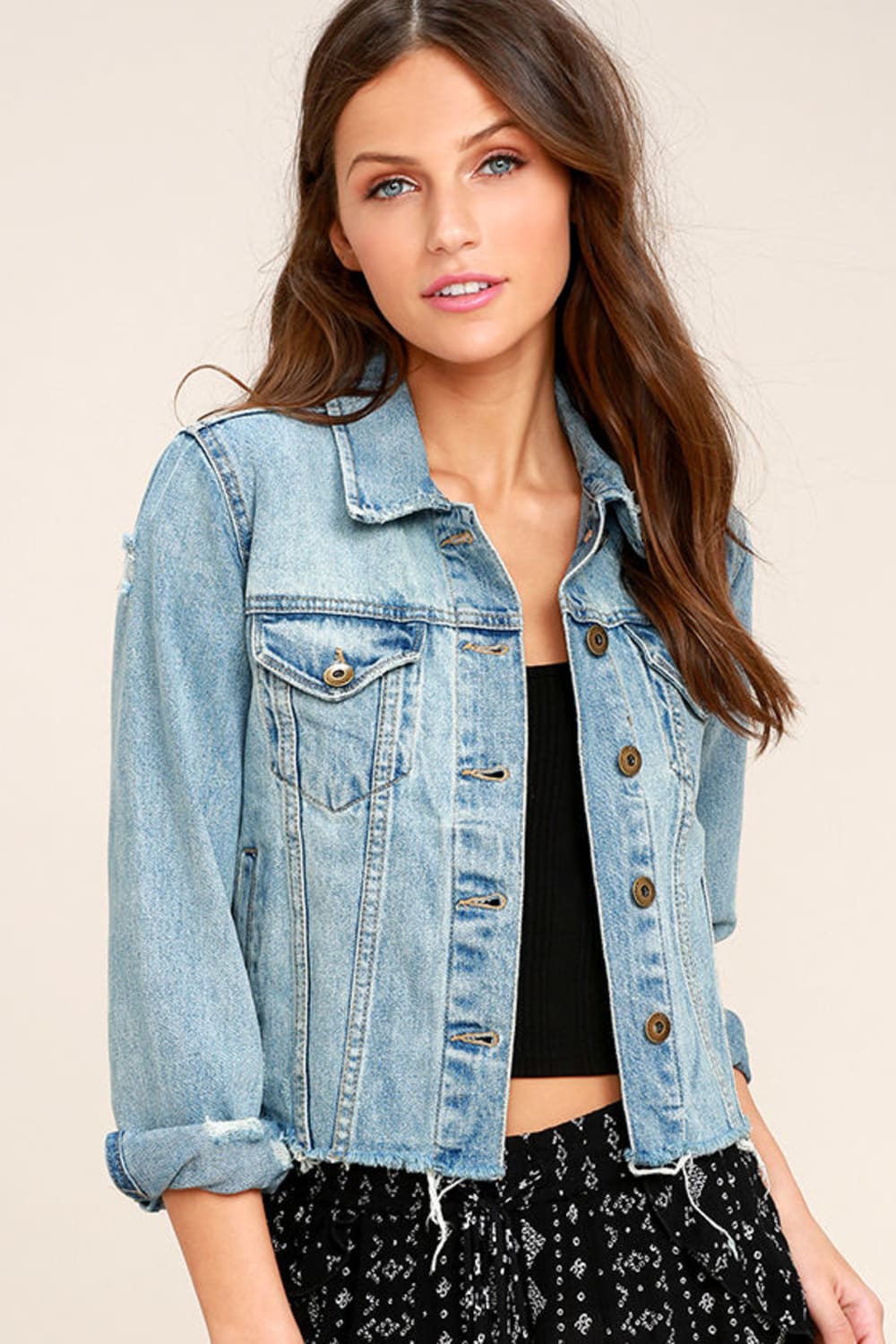 2. A jade roller was recommended by a couple of Bookclub friends. Not sure if it does anything, but it is very relaxing. I watch TV and roll away! This one comes with oil, and a chart for how to roll, along with meridian points. https://amzn.to/2yYQOnM. I use it once or twice per day after cleansing.
3. This wet brush will change your life! https://bit.ly/2tEGTDM I typically dread washing my hair because it hurts to detangle it when wet. But with this brush, there is no pain and it takes 2 seconds to brush your wet hair! LIFE CHANGER!
4. These New Balance shoes are like walking on air! These are my daily work shoes and they are SO comfy! Super cute!  https://bit.ly/2UAqw4D
5. We upgraded from a Spiralizer to a Mandoline! Super easy and fun to use (also dangerous so use the safety thing). https://bit.ly/2SREcHt Making yam fries and zucchini bake has never been easier!
6. UGG is known for soft comfy shoes. But want the most comfy and soft blanket?  Here you go! https://bit.ly/2AQBxXz
7.  My husband and I just recently bought a small coffee maker- we have never owned one before. But we keep resorting back to instant coffee! This is the best organic instant coffee! https://amzn.to/2zdG3y5
8. Brazilian Blowout. I had my first one about 5 weeks ago and it is amazing! I cut my hair to my shoulders and with the wet weather here in the PNW, my hair gets frizzy. The blowout made my hair smoother, less frizzy and it takes way less time to dry. Highly recommend! It is supposed to last about 2-3 months. Lasts longer the less you wash your hair. About $130.
9. A magic circle is amazing for toning arms and inner and outer thighs. Here is an article more about it: https://bit.ly/2IKLLtk . You can buy one online. A fun addition to my workout routine!
10. My favorite leggings are by Zella! Perfect for working out or lounging. High waisted and the PERFECT amount of stretch. https://bit.ly/2v6KRmV
11. Escape Rooms. My husband and I, along with my brother in law and his girlfriend recently did an Escape Room and it was SO fun. I recommend going with people you know. I would imagine it would be very frustrating to be grouped with strangers. Typically a game is 60 minutes long and you have to solve all these puzzles by finding clues etc. I was a little bit skeptical at first, but I would totally do it again! Great thing to do with out of town guests or just on a rainy day!
12. I am really into this recipe for baked chicken tenders. Super easy to do and tastes great with some bbq sauce! https://www.ketoconnect.net/keto-chicken-tenders/